The Staffords of Eyam
by C. E. B. BOWLES, M.A.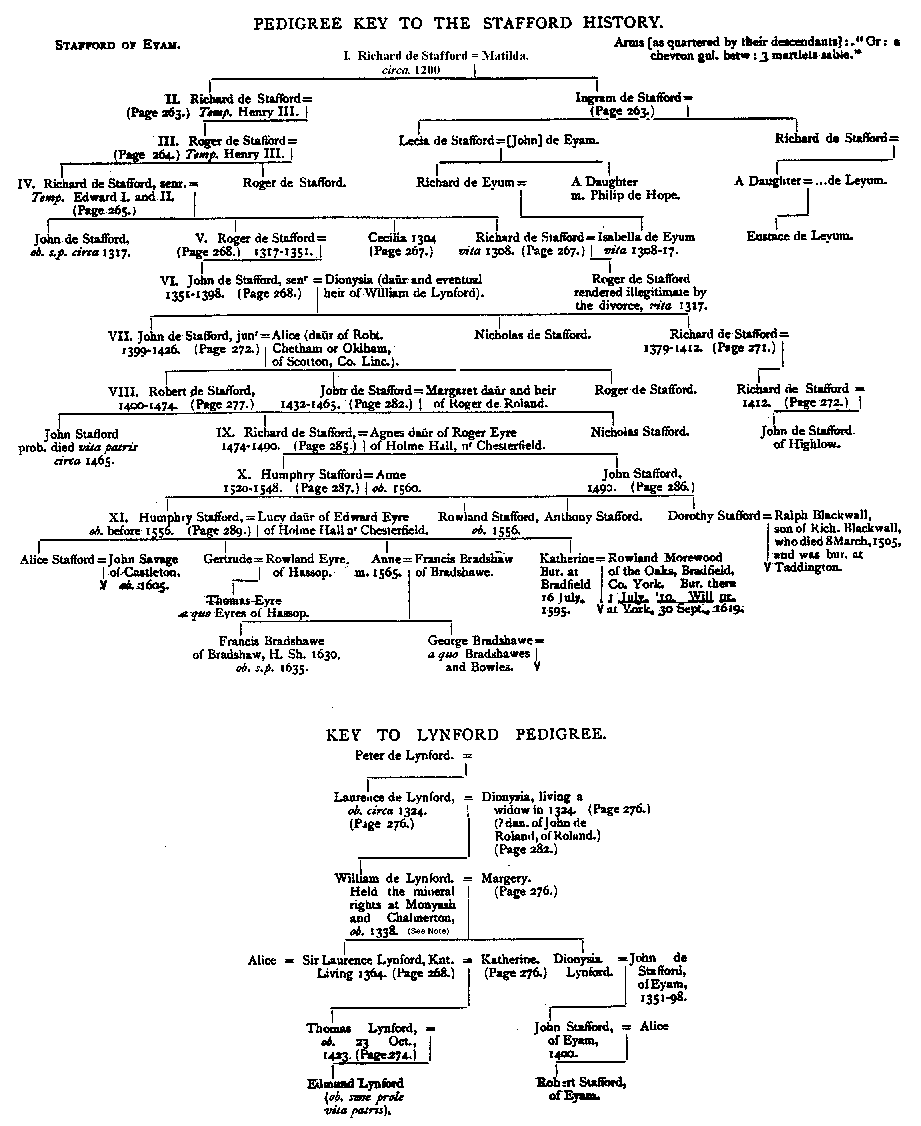 Note:
See vol. xxix., page 3, of this Journal, where Dr. Cox proves that William
was succeeded in these mineral rights by his son William, who obtained a fair
and weekly market for Monyash, and probably died about 1349. Thus, the
Lynford pedigree an page 275 evidently misses a generation, and Sir Laurence
would probably be son of William II., unless he be his brother.